The holiday season is right around the corner, and it's never too early to start thinking about spreading some festive cheer! Christmas cards are a timeless tradition that bring warmth and joy to the hearts of loved ones. In this guide, we'll walk you through the optimal timeline for printing and sending your Christmas cards. Plus, we'll share some valuable tips to ensure your cards are not only timely but also filled with the spirit of the season!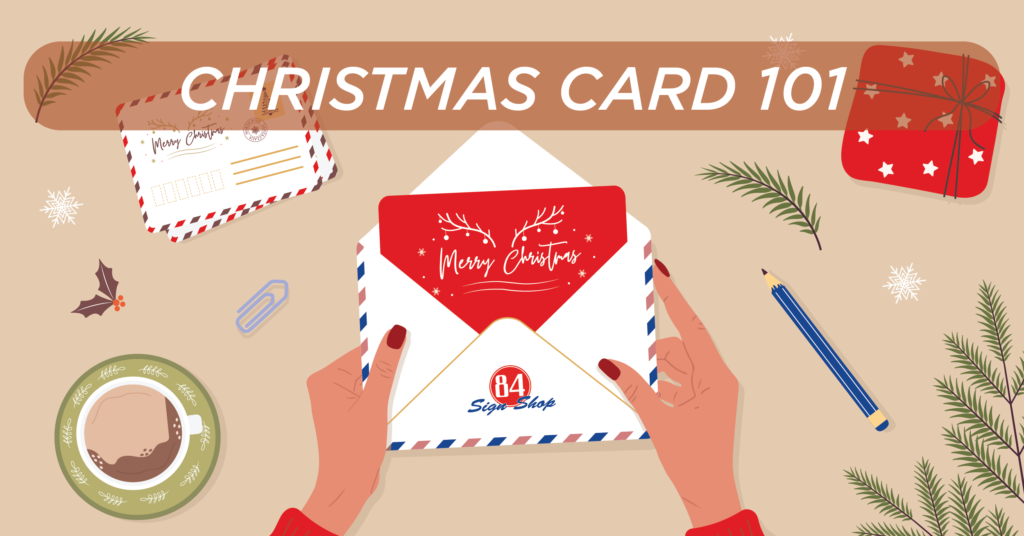 Christmas Card Timeline
Ordering Christmas Cards: We recommend ordering your Christmas cards 1-2 weeks before Thanksgiving Day. This provides you time to sign and address the cards without being rushed.
Sending Christmas Cards: We recommend sending out your Christmas cards the first week of December. Starting December 15th, post offices begin to feel the holiday rush therefore your cards may not make it to their destination before Christmas!
How to Address Christmas Cards
When it comes to addressing your Christmas cards, various scenarios call for different approaches:
Single Recipient: For a single recipient, simply use their first and last name.
Married Couple with Different Last Names or Unmarried Couple Living Together: In this case, include both their first and last names with an "and" or "&" separating the two.

For example: "Ms. Alexis Becker and Mr. Michael Brown."

Married Couple or Family with the Same Last Name: A common practice is to use "The" followed by the family's last name. For instance, "The Kings" or "The King Family".
Family with Different Last Names: When parents have different last names, include both their first and last names. Then, list the children's names on a separate line. For example, "Mrs. Jane Swenson and Mr. Kyle Hodder" followed by "Sarah, James, and Tyler." For a more informal approach, you can use both parents' last names separated by a slash. For instance, "The Swenson/Hodder Family."
Other Christmas Card Tips & Tricks
When signing a card on behalf of the entire family, avoid using an apostrophe in your last name. For instance, sign as "The Smiths," not "The Smith's." In unusual cases where a family name ends with "ch", "sh", "s", "x", or "z", add "es" to the end of the family name. For instance, sign as "The Welches."
Don't forget to include your return address to the envelope (top left hand corner)! It's like a safety net for your mail – if it ever takes a wrong turn, it'll find its way back to you!
Ready to get into the holiday spirit? Give us a call to place your Christmas card order (724) 229-2783