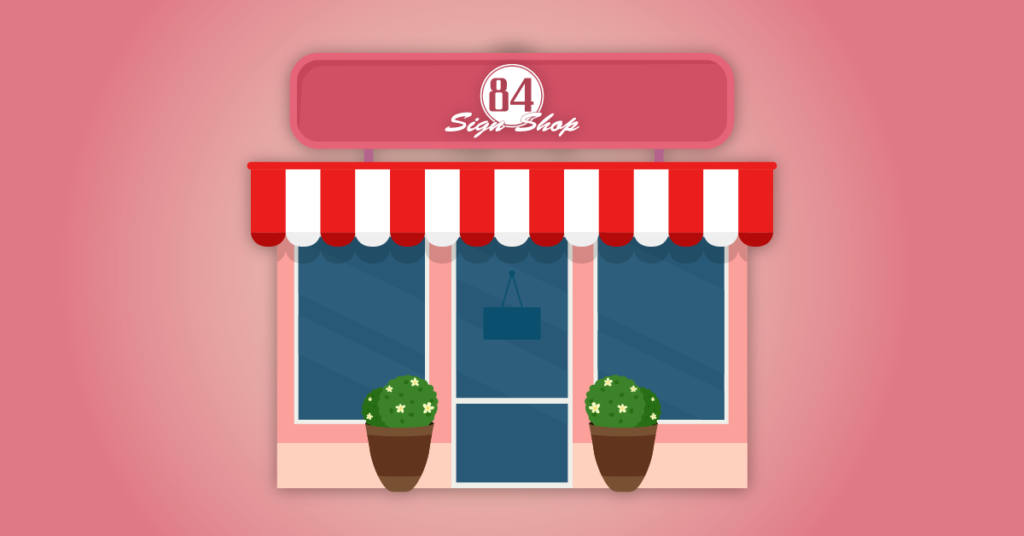 As a small business, it is important to create brand loyalty with first time customers to improve your customer return rate in the future. Creating personal relationships with your customers can give your products an advantage over much larger companies. Handwritten notes, company stickers, business cards and personalized labels are only some products we offer that can boost your customer experience!
Why Custom?
Brand loyalty is one way to increase engagement for your business as it grows. Brand loyalty can lead to first-time customers revisiting your site or store for a second purchase. It might even end with the customers recommending a product to a friend. Utilizing custom items such as thank you cards add a personalized element that most large companies do not include in their customer experience.
Where Should You Start?
84 Sign Shop offers a variety of products that can be added to your product package to customize your customer's experience. We advise you to select your custom items based on what experience you want to create for your customers!
Custom labeling: Packaging and attention to detail is one way to bring brand awareness to your small business. Custom labeling personalizes products and can be a key part of brand recognition.
Brochures: Effective and cost-effective marketing tactics are important to all start-up companies. Brochures are one of the most successful marketing forms that are adaptable and resourceful.
Stickers: Creating a competitive advantage in your industry is important to separate your business from larger corporate businesses. Competitive advantages can be achieved in many ways, including incorporating creative aspects to your business such as stickers.
Business cards: The accessibility of your small business could be one reason it is struggling to grow in profit and sales. Business cards are a way to share all company information in a quick and accessible manner.
Cards: Creating a personalized experience can turn a first-time customer to a loyal customer. Personalized thank you cards are a memorable way to show appreciation to each customer.
---
Contact our team today for a free quote and improve your customer's experience: 724-229-2783